Speak with a licensed insurance agent: 920-858-8752   TTY users 711  Mon - Fri, 8am - 7pm   Sat 10am - 5pm central time
10 questions to test your Medicare knowledge. Your score will appear when you click the "Finish" button.
Results
Congratulations – You passed with flying colors.  Compare plans at www.UpgradeMyMedicare.com or call 920-858-8752 and talk to a Medicare specialist today.  We can help you make the right decisions and save money.
Uh Oh – Medicare can be difficult to master. Learn more and compare plans at www.UpgradeMyMedicare.com or call 920-858-8752 and talk to a Medicare specialist today. We can help you make the right decisions and save money.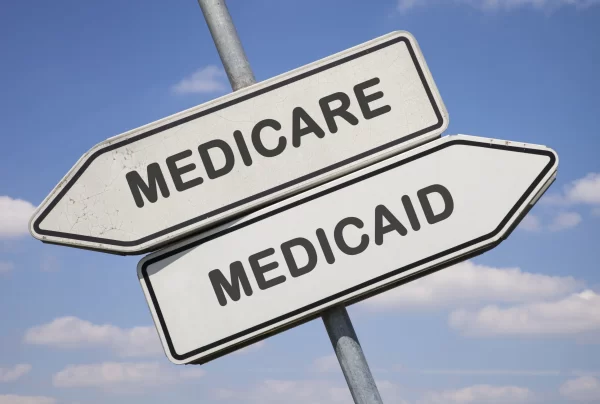 #1.

T or F: You can be enrolled in Medicare and Medicaid at the same time.

Eligibility for Medicaid depends on your income, your assets, and what state you live in. Medicaid can help pay some of the out-of-pocket cost left by Medicare. Generally, you must enroll in Medicare even if you have state Medicaid.
#2.

Which Medicare plan is likely to save me the most money?

Medicare insurance plans are designed to help help cover your medical costs while in retirement. According to the federal government, a person with a Medicare Advantage plan is likely to spent 25% less on medical care as compared to Original Medicare. A person with a Medicare Supplement (Medigap) will pay much less for medical care but will pay more in premiums for the Medicare Supplement and Part D. Call UpgradeMyMedicare today at 920-858-8752 for a free evaluation.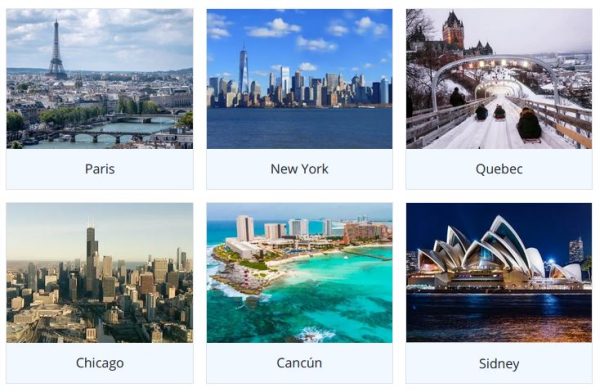 #3.

Select all of the cities in which Medicare Advantage plans will pay for emergency room care?

Medicare Advantage plans cover most of the cost for world-wide emergency room care.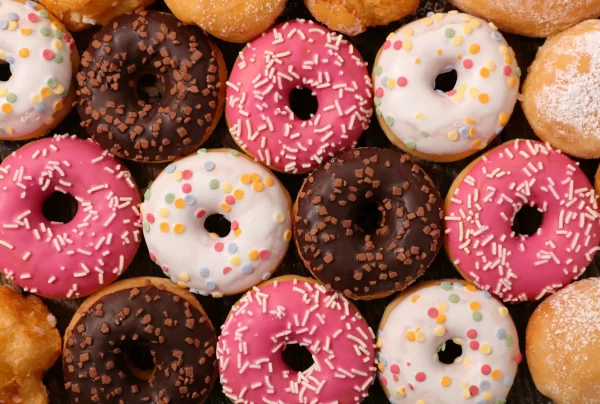 #4.

The Medicare "Donut Hole" is used to describe _______________.

Prescription drugs are covered by Part D and by many Medicare Advantage plans. Medicare sets a "total drug cost" limit each year, after which you pay 25% for the cost of most medications. This phase is known as the "Coverage Gap" or "Donut Hole".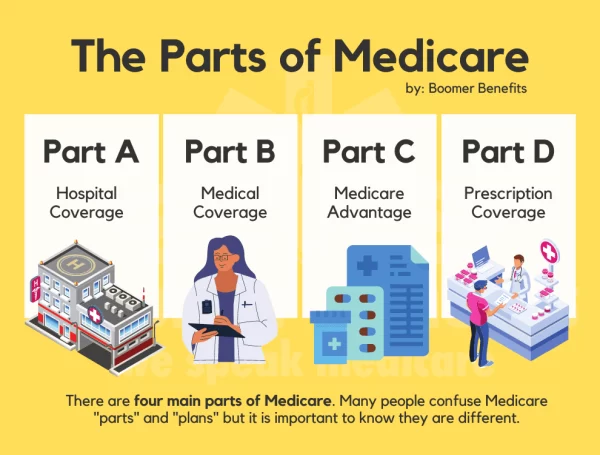 #5.

What is the maximum a person can pay each year for medical care while on Medicare?

With Original Medicare, there is no limit to the amount you pay for medical care each year. Medicare Advantage plans all have an out-of-pocket maximum. Medicare Supplement plans pay most of the deductibles and the 20% cost share portion not paid by Medicare. You can choose a Medicare Advantage plan or a Medicare Supplement, but not both.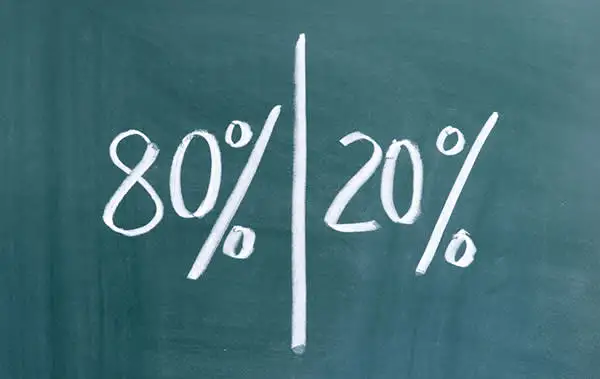 #6.

T or F: If you are on a Medicare Advantage plan, Medicare still pays 80% of your medical costs.

If you are on a Medicare Advantage plan, Medicare pays a premium to the insurance company. The insurance company sets co-payments for care within parameters set by the federal government.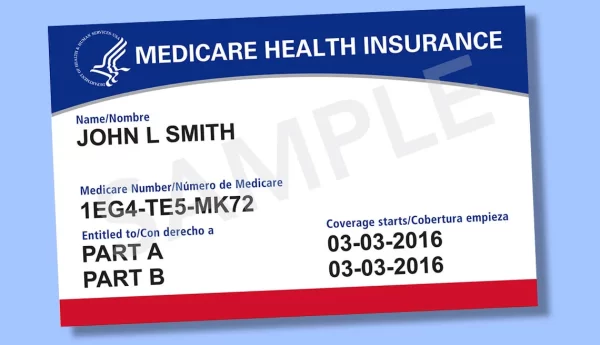 #7.

Medicare Part A covers what benefits?

Medicare Part A is designed to cover inpatient hospital care, skilled nursing care, and hospice care. Medicare Part B helps pay for doctor visits, tests and out-patient procedures, ambulance services, and durable medical equipment.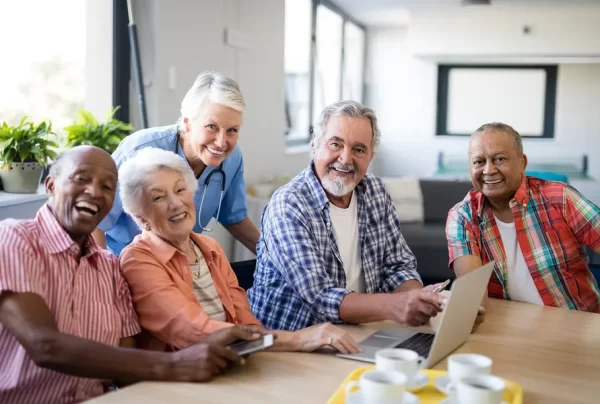 #8.

At what age do people typically become eleigible for Medicare?

Most people are eligible for Medicare at age 65. Individuals on Social Security Disability (SSDI) begin Medicare on the 25th month after they are eligible for Social Security Disability.
#9.

Under which president did Medicare begin?

President Lyndon B. Johnson signed Medicare into law on July 30, 1965.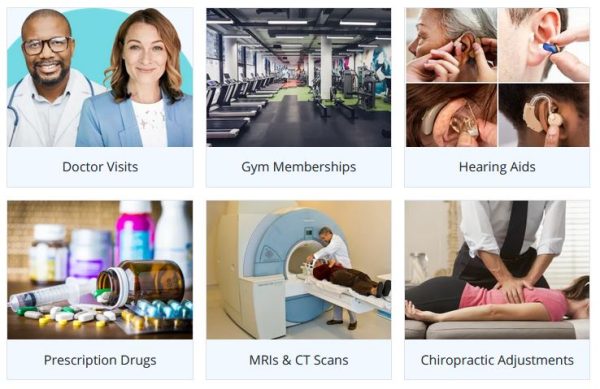 #10.

Which of the following benefits are not covered by Original Medicare? (select three)

Gym memberships, dental benefits, hearing aids, vision benefits, and prescription drug benefits are not covered by Medicare. They are often extra benefits provided by Medicare Advantage plans. Those on Original Medical may purchase drug coverage (Part D) through an insurance company.
Are you a Medicare whiz-kid?
© 2022 UpgradeMyMedicare. All rights reserved. UpgradeMyMedicare is a trademark of Allboc Insurance Solutions, LLC
Allboc Insurance Solutions, LLC is a licensed and certified representative of a Medicare Advantage (HMO, PPO, and PFFS) organization and a stand-alone prescription drug plan with a Medicare contract. Enrollment in any plan depends on contract renewal. By completing the contact form above or calling the number listed above, you will be directed to a licensed sales agent who can answer your questions and provide information about Medicare Advantage, Part D or Medicare supplement insurance plans. Availability of carriers and products are dependent on your resident zip code.
The purpose of this communication is the solicitation of insurance. Contact may be made by an insurance agent/producer or insurance company. Medicare Supplement insurance is available to those age 65 and older enrolled in Medicare Parts A and B and in some states to those under age 65 eligible for Medicare due to disability or End Stage Renal disease. Medicare Supplement insurance plans are not connected with or endorsed by the U.S. government or the federal Medicare program.
We do not offer every plan available in your area. Any information we provide is limited to those plans we do offer in your area. Please contact Medicare.gov or 1-800-MEDICARE to get information on all of your options.
*Allboc Insurance Solutions and UpgradeMyMedicare are not affiliated with any governmental program or agency. Plans can only be changed during certain times of the year.
Privacy Policy ¦ Terms of Service
The UpgradeMyMedicare.com website is operated by Allboc Insurance Solutions, LLC., a Wisconsin corporation.
Become the neighborhood Medicare expert
Join our email list and get the latest Medicare updates.  Stay on top of the latest Medicare news.  We promise keep you in the know without filling your in-box.  Unsubscribe at any time.